Posted by Claudius Coenen on June 26th, 2023 | Comments Off on Spotify CarThing Internet Access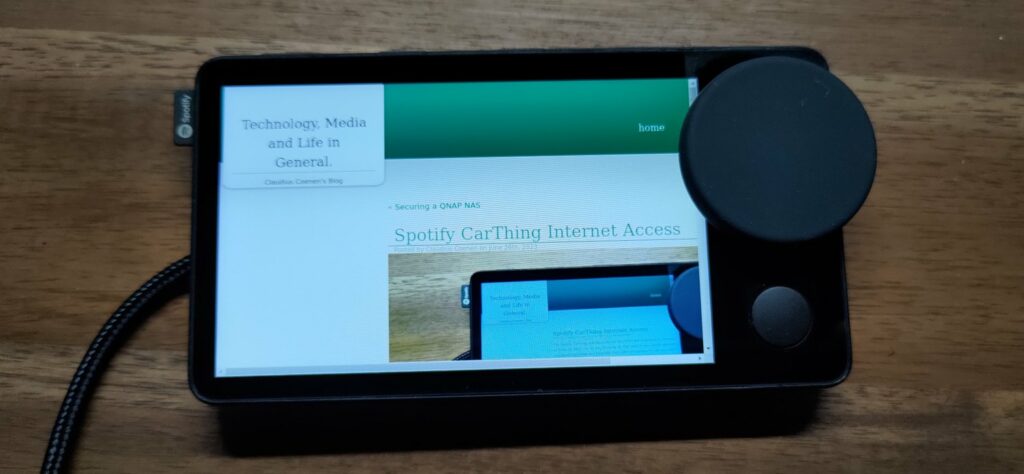 The Spotify CarThing was discontinued late 2022 and subsequently heavily discounted. I got a friend of mine to send one to me, because at that time it was pretty apparent that there was a good chance of this being very hackable. First order of business for me was: internet access.
Here, we're setting up a Raspberry Pi with a Socks-Proxy, a local webserver and the relevant settings on the CarThing itself.
Read the rest of this entry »
Filed under Artikel, Technik | Tags: CarThing, HowTo, Linux, Projekt

Author
Claudius Coenen is a tech-enthusiast. He's writing on all kinds of topics, including programming, technology, gadgets and media.
This site features his occasional articles, findings, documentations.
Categories
Connect
Legal